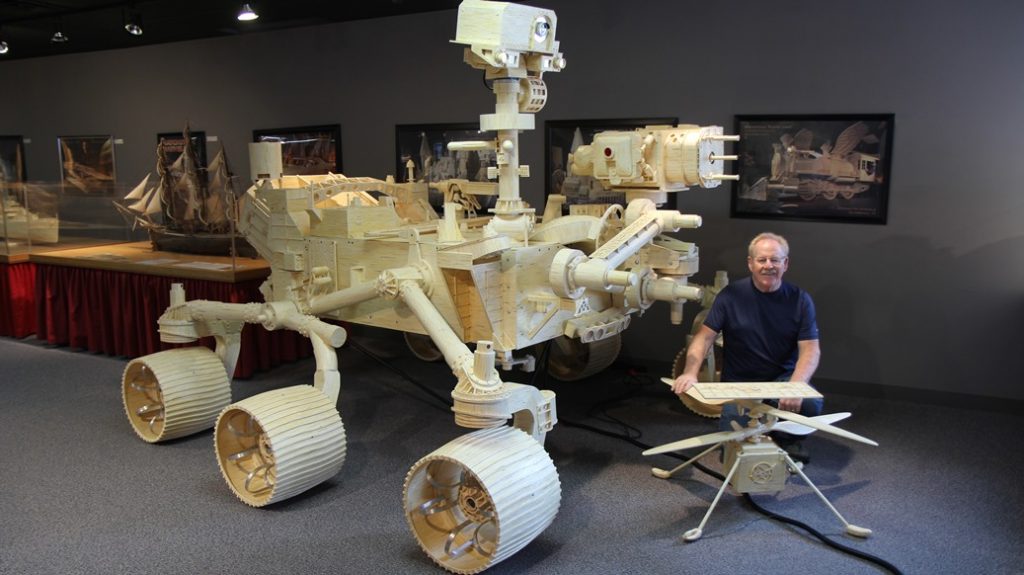 Acton with his true-to life size model of Mars 2020 rover Perseverance and Ingenuity helicopter completed in May 2022.
A matchstick model of NASA's newest Mars rover Perseverance began in April of 2020. Artist Patrick Acton exhibited the Perseverance model until it was moved to its permanent home with Ripley's Believe It or Not in February of 2022. at the time of this writing, Ripley's officials had not determined where the model will be displayed permanently. The Perseverance model's has multiple electronically controlled automated features. The drone helicopter Ingenuity is also built to life-size scale with spinning rotors measuring 42″ in diameter.
The massive matchstick model measures over 10 feet long, 9 feet wide and 7 feet at its tallest point. The model contains 880,000 matchsticks and required 28 gallons of wood glue to construct.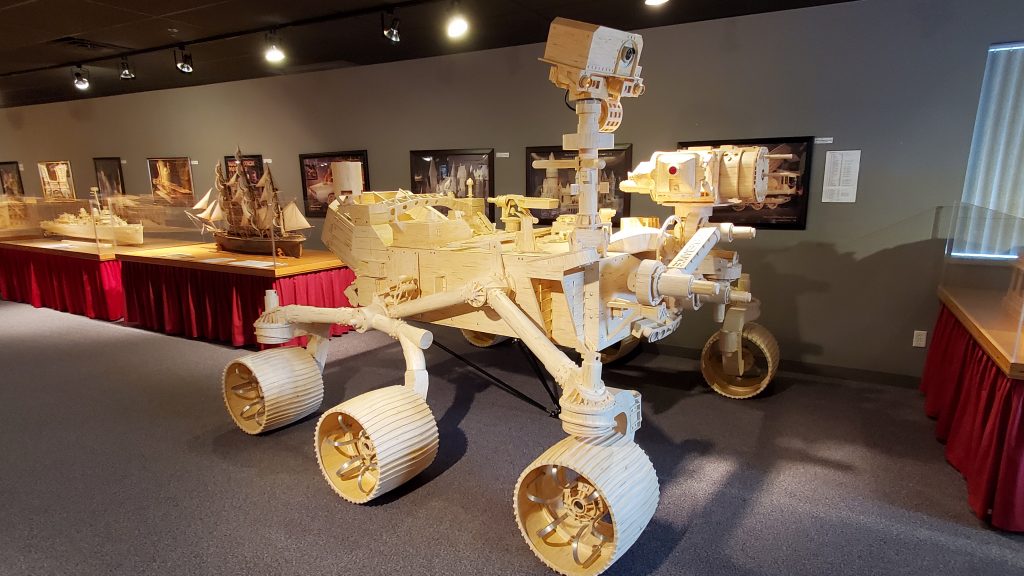 Click on link below for construction video:
Powered by BDH Technology