The Star Wars Millennium Falcon model is now on display at Matchstick Marvels through July 25, 2017.
See "In-the-Works" page for more information.
Iowa artist Patrick Acton has glued over 6.5 million ordinary wooden matchsticks into 70 incredibly detailed scale models of life-like sculptures, complex machines, and world renown architecture. Acton has used the tiny two-inch long sticks to build huge models like his 13-foot long true-to-scale model of the battleship USS Iowa, and a 12-foot lighted model of the United States Capitol. The Matchstick Marvels display has drawn visitors from all over the world.
Matchstick Marvels have been seen on ABC's Extreme Makeover: Home Edition, Home and Garden TV, Public Television, Ripley's Believe It or Not, RFD's Small Town, Big Deal, and High Definition TV . Additionally, Matchstick Marvels have been featured in magazines such as Highlights for Children, Reminisce, AAA Travel, Wood, The Iowan, Country America , Farm Bureau, and Workbench.
For the past 40 years Acton has used matchsticks by the millions to build these unique models that can be seen in museums around the world. Many are featured in Ripley's Believe It or Not museums in North America, Australia, Asia, and Europe. You can see many of Acton's most intricate creations at the Matchstick Marvels Tourist Center, 319 2nd Street, Gladbrook, Iowa.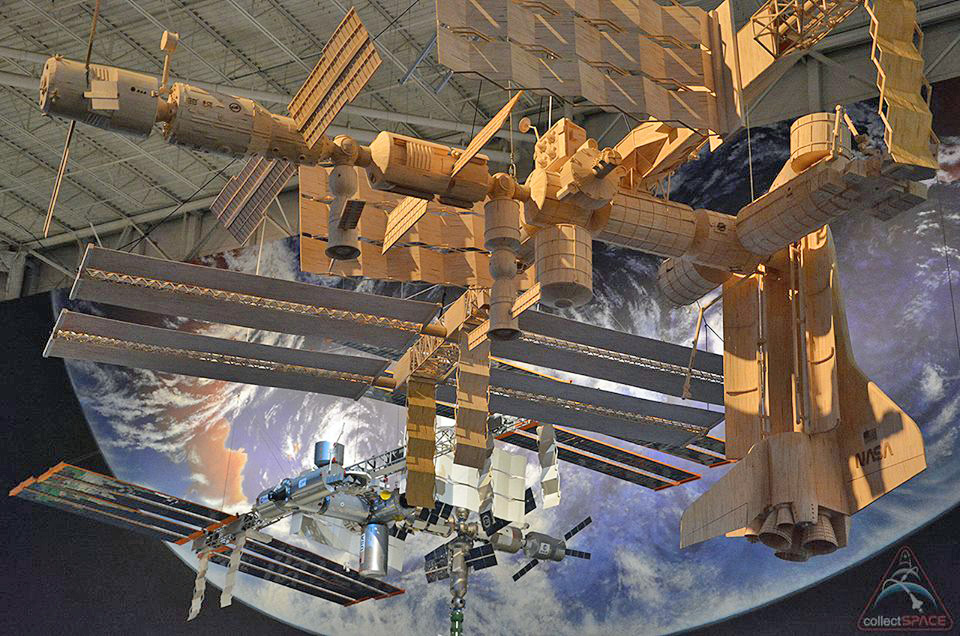 Matchstick Marvels version of the International Space Station on display at NASA's Houston Space Center, courtesy of Ripley's Believe it or Not. 2015