In the Works: The World Trade Center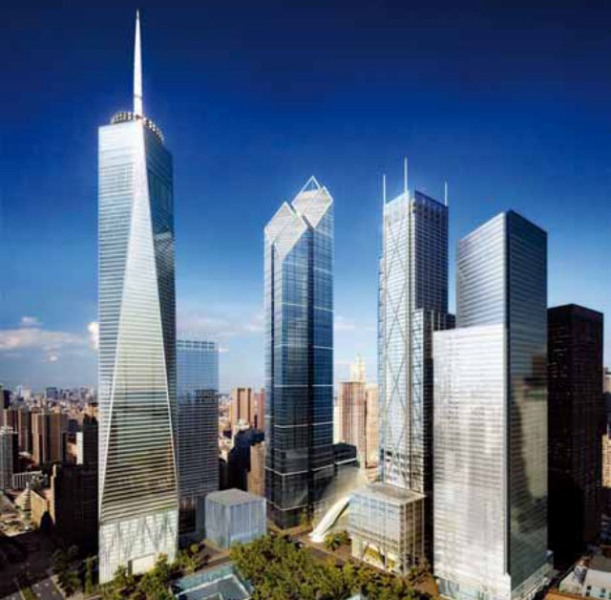 The Matchstick Marvels model of the new World Trade Center (WTC ) has taken 468,000 matchsticks, just over 17 gallons of wood glue, and an estimated 2100 hours to complete.  The matchstick WTC was started in July 2012 and finished March 28, 2013.  The model includes the four primary towers seen here, the Transportation Hub (spiny building), the 9/11 Memorial Museum and Park, which includes the reflecting pools where the original Twin Towers stood before the September 11 attack.  The WTC model has been constructed for Ripley's Believe It or Not and will be shipped from Matchstick Marvels on July 1, 2013.  It is uncertain at this point where the model will be permanently displayed but will likely be placed in one of Ripley's United States museums, possibly in their New York City Times Square museum or in St. Augustine, FL.


Patrick Acton
The Matchmaker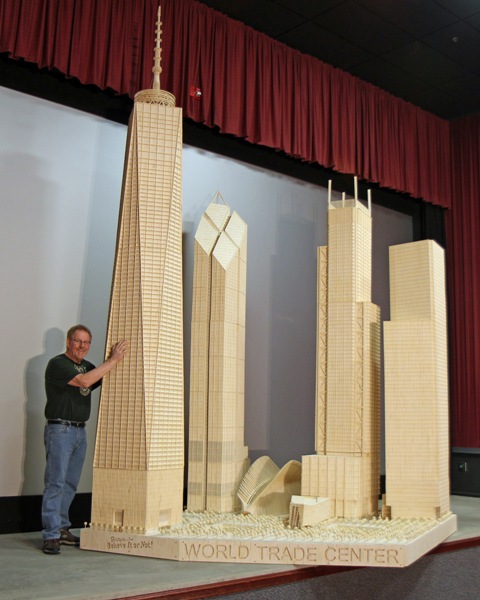 Pat with completed matchstick model of the new World Trade Center, 2013.
New w layer...