Contact Us
For questions concerning the museum, hours, appointments, and tours please contact Matchstick Marvel's Tour Information.
For questions or comments about the artwork, or to contact the artist, please contact Pat Acton.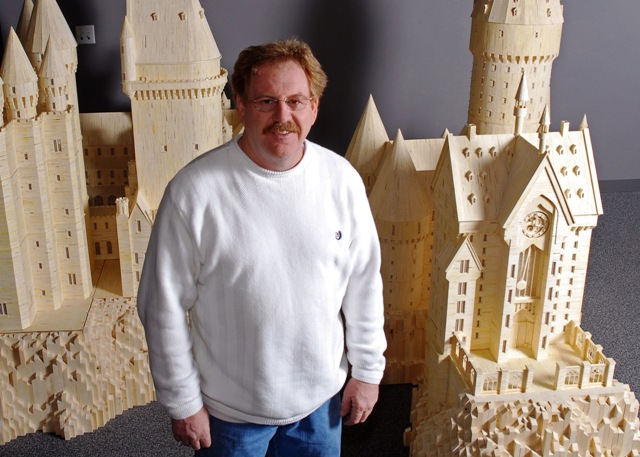 Pat with the Clock Tower building seen in the matchstick model of  Hogwarts School of Witchcraft and Wizardry, 2007.